I hate them all equally.
Let's just jump into how dumb they all look and what I think about when I read them in traffic and almost rear end you.
1. I LOVE MY FAMILY. I LOVE THEM SO MUCH I WANT TO SHOW YOU THAT I LOVE THEM TO MAKE YOU HATE THEM.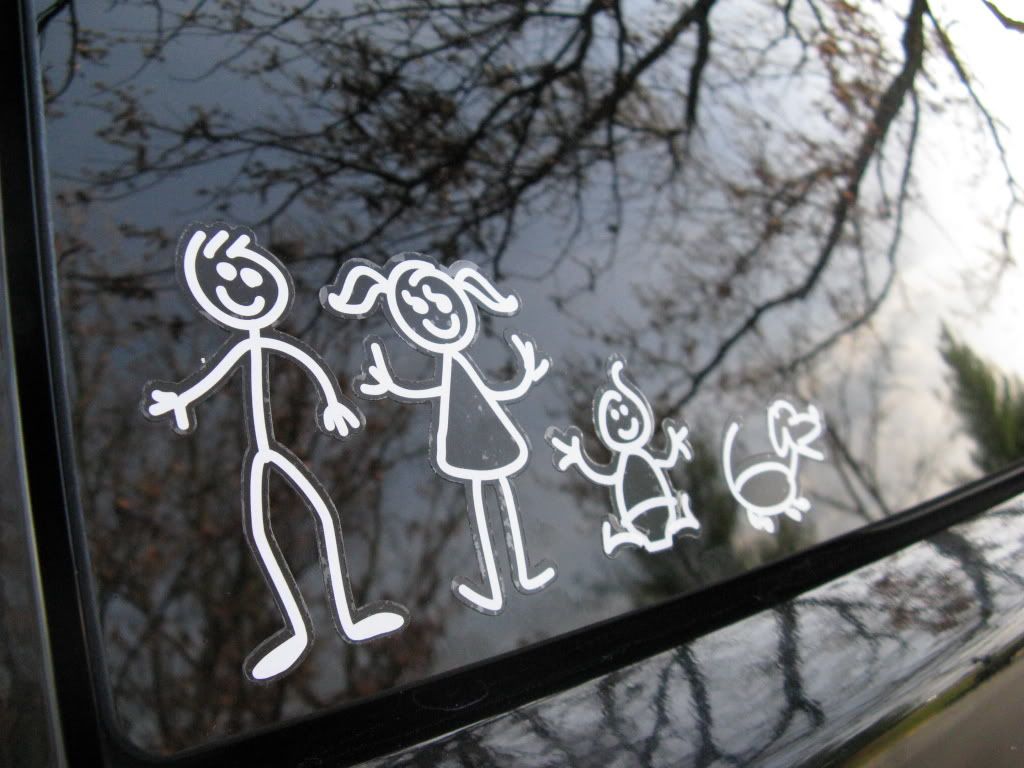 2. MY KID PLAYS A SPORT. HER NAME IS LISTED HERE. PLEASE PICK HER UP IN YOUR WHITE CARGO VAN AFTER PRACTICE. TELL HER I AM IN THE HOSPITAL AND SENT YOU FOR HER. GO BRAVES!
3.  GO TO HELL, SINNER! YOU'RE NOT PERFECT LIKE ME! JESUS LOVES YOU. AMEN.
4. I HAVE BEEN IN A COMA… FOR THE PAST FEW YEARS.
5. GOOD TO KNOW.
6. I FEEL LIKE "YOU'RE" GOING TO GET PULLED OVER TODAY. 
7. ARE YOU TRYING TO KILL ME RIGHT NOW? GET IN YOUR OWN LANE, YOU VEGAN-PRO-LIFER!
8. ? ????  ?????  ?????????   ????? ???????????  ???  ???  ? ?   ??????????    ?
9. THIS GUY IS REALLY GOING PLACES!
10. QUICK! BOYS! PULL OUT YOUR WIENERS! SHOW THEM TO THIS LADY WHEN MOMMY PULLS UP NEXT TO HER! LILAH, PUT THAT BOTTLE BACK IN YOUR MOUTH!
What do you think of bumper stickers? Do you have one?
Comments
comments